Introducing the Story of a Successful SEO Campaign. At the start of this year, an e-commerce business approached us, needing help to increase its online presence. They needed help to improve their website traffic after struggling for many years.
At the time, they had made many attempts to improve their website traffic; unfortunately, they still needed to see positive results as all their attempts did not show any positive results.
With the help of our SEO experts, we were able to turn their digital marketing efforts around and dramatically increase website traffic in just ten months.
In this case study, I will outline how we were able to take their eCommerce business from 100 monthly visitors on their website to 20,000 monthly visitors within ten months. Let me take you on a journey and uncover the secrets to success for our client's SEO campaign.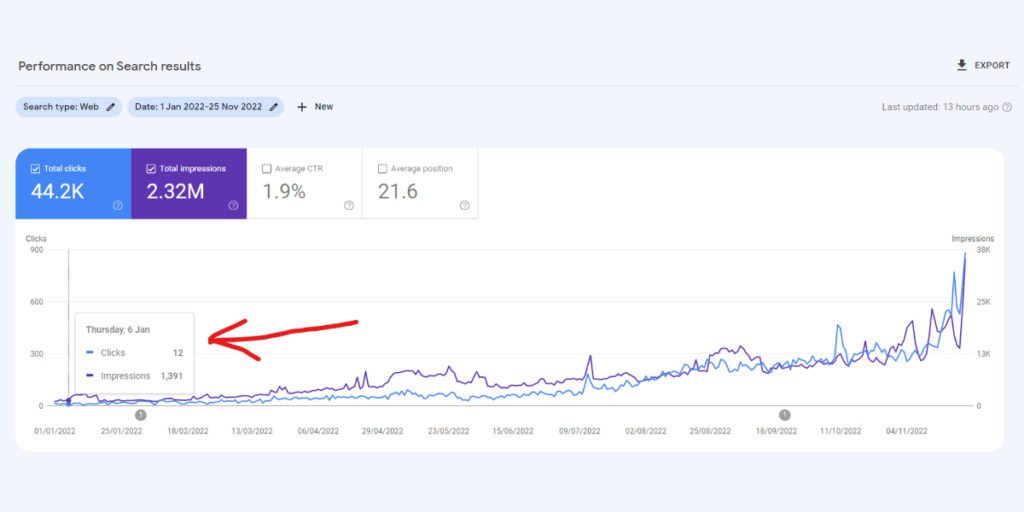 Analyzing The Starting Point
The first step for this project was analyzing the starting point. We looked at our client's website, content strategy, and overall digital presence and had an honest conversation with them about what was working, what wasn't working, and what we could do together to achieve success.
Once we had established the starting point and identified areas that needed improvement, it was time to start planning the SEO campaign in earnest.
Crafting A Winning Strategy
Our next step was crafting a winning strategy that focused on increasing their website traffic while also increasing conversions. We identified areas of opportunity, such as keyword research and creating engaging content, which was essential for driving more traffic to our client's website.
The first part of our plan was optimizing existing content so that it would rank more highly in search engine results pages (SERPs).
We then looked at other elements, such as creating good quality content that will attract natural backlinks from other sites and creating new content that would target specific keywords related to our client's industry.
Finally, we worked with them to develop an effective social media strategy that would help drive more visitors from platforms such as Facebook, Instagram, Pinterest etc.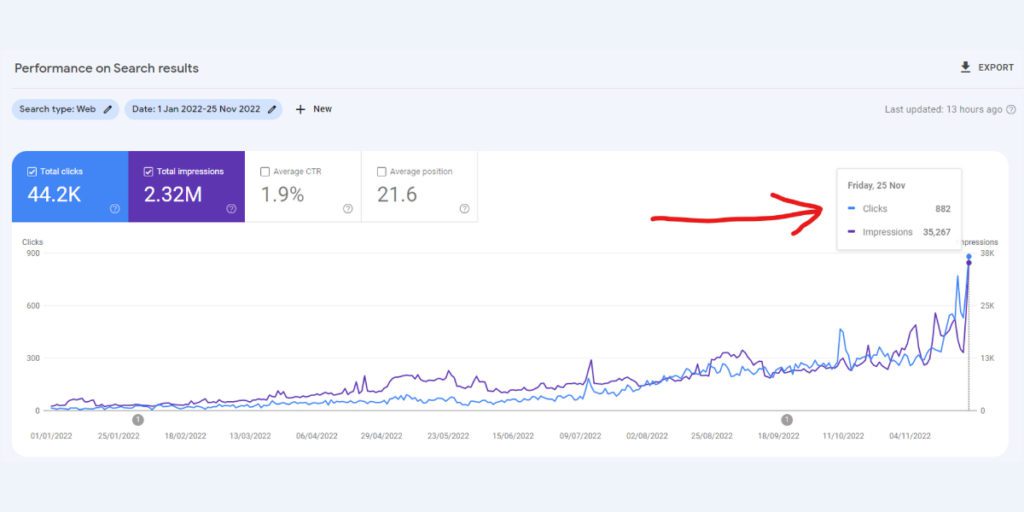 Measuring Results & Making Adjustments
Throughout the SEO campaign, we monitored progress with analytics tools such as Google Analytics so that we could keep track of progress over time.
This allowed us to make adjustments where necessary in order to maximize results for our client. We also used tools such as Ahrefs and SEMrush, which enabled us to monitor rankings for specific keywords as well as understand which sites were sending us more referral traffic than others.
Reaching The Goal Of 20K Monthly Visitors
After ten months of consistent work, our efforts paid off! Our client now enjoys an average of 20k monthly visitors on their site, an increase of nearly 19k visitors compared with when we first started! On top of this, they've seen increases in conversions and overall engagement, proving just how powerful SEO can be when done correctly.
Conclusion:
In conclusion, this case study demonstrates how SEO can be used effectively to achieve incredible results in a relatively short amount of time when you apply the right strategy.
With the help of our SEO experts, we were able to take this e-commerce business website visit from 100 monthly visitors to 20,000 monthly visits within ten months.
This is not the first time we are achieving such great results, we've done this with many other clients' businesses, and we can do it for you too!